Thanks to Our International Partners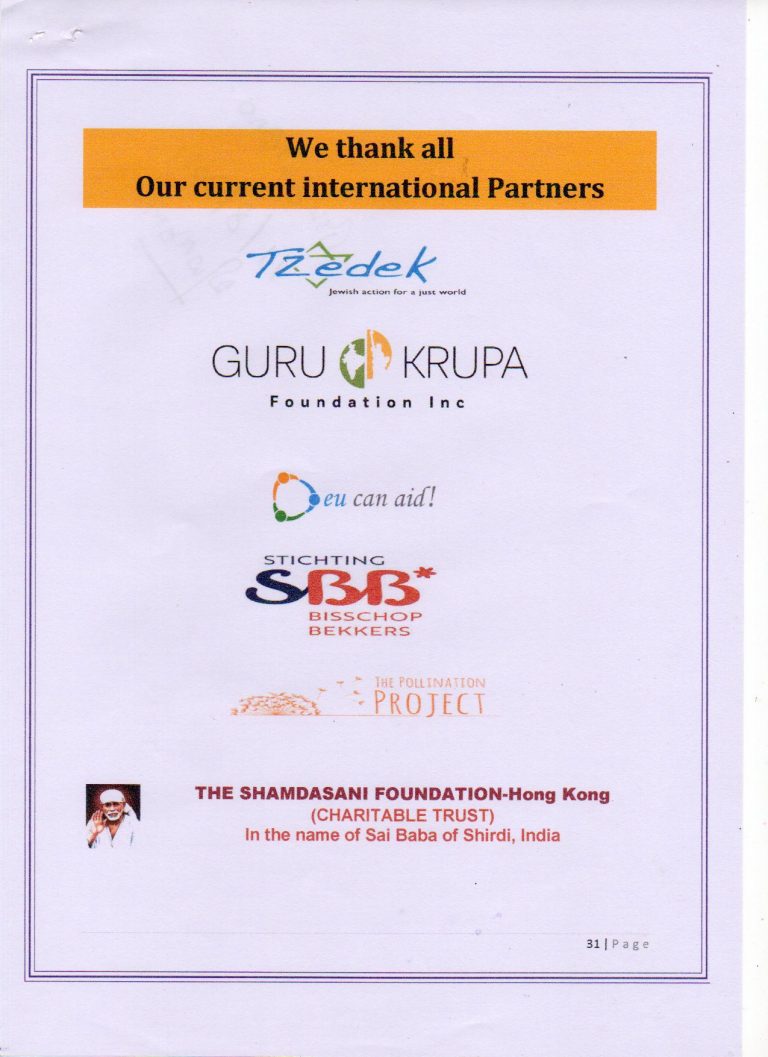 State and Central Government Departments
National and International Funding Agencies
Our collaboration with Agencies are :
Tamil nadu Corporation for Development of women Ltd., Chennai
Tamil nadu State Council for Science and Technology, Chennai.
Literacy India Trust, Chennai.
District Rural Development Agency (DRDA), Madurai.
Tamil nadu Voluntary Health Organization Association (TNVHA), Chennai.
Centre for Environment Education (CEE), New Delhi
Ministry of Science and Technology, New Delhi
Department of Biotechnology, New Delhi
Ministry of company Affairs, New Delhi
Ministry of Environment and Forest, New Delhi
Central Social Welfare Board, New Delhi
National Commission for Women, New Delhi
Ministry of Textiles, Kolkata
Gandhi Foundation, Thiruvallur(DT) [ Diabetic Council ]
Youth Service America (YSA), USA.
International Peace Child, UK.
Australia High Commission, New Delhi.
Guru Krupa Foundation, NY, USA.
The Shamdasani Foundation, HONG KONG.
The pollination Project, U S A.